Simplify your HR tasks.
Save time and money.
Move your business and your people forward.​
Innova Management Solutions is a management consulting firm specialized in the design and implementation of human resources and people programs.
With offices in South Florida and Puerto Rico, we serve local and global organizations in these markets, as well as in the Dominican Republic, Central America and other islands in the Caribbean.
Our expert team of professionals provides consulting services in three core practices:
Internal Communications/ Engagement
HR doesn't have to be daunting, expensive or time consuming.

We can do it for you – and exceed the results you expect.
We are very proud of our organizational culture, which rests on the following core values:
Disruption - Innovation through Simplicity
We believe in the direct correlation between innova's growth and our clients' satisfaction; we deeply value those relationships and reciprocrate them through personal touch, flexibility and top quality service. Slogans and light marketing efforts might very well work for others; however, our focus is placed on adding value to our clients, addressing their needs, not our wants, with tailored solutions that support their talent and human resources goals.
Our clients are partners who honor us with long-term business relationships; 95% of our income comes from repeat business and referrals from partners who have trusted us since the beginning of our operation.
Outsourcing some of your human resources functions can save you time and money. Innova Management Solutions' suite of human resources consulting services include:

Total Rewards
Total Compensation Strategy Development
Job Descriptions
Job Evaluation
Total Rewards Studies
Salary Structure Design
Variable Pay Program Design
General Compensation & Benefits Consulting
Compensation Outsourcing

Internal Communications & Engagement
Employee Listening Surveys Audits/Assessments

Design Implementation and Communication for:
Organizational Change
Compensation Benefits
Engagement
Induction/Onboarding Programs
Branding
Total Compensation Statements

Internal Communications Programs: From newsletters to websites
Crisis/Issues Management
Project Management
External and Corporate Communications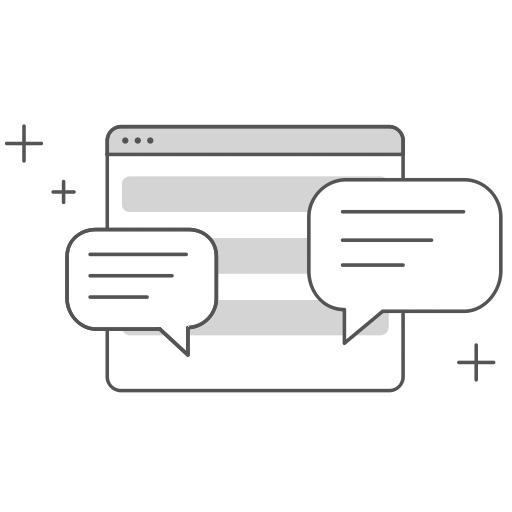 General Human
Resources
Compliance Assessments
Service Delivery Models
 Employee Manuals
Policies and Procedures
Performance Management Programs
Project Management
Staffing and Selection
Candidate & Leadership Assessment
Innova Management Solutions is a member of the Colectivo de Recursos Humanos, an alliance with four other consulting firms that enhances the services we provide to our clients.
Organizational Enhancement and Leadership Development
Recruitment and HR Consulting
Organizational Enhancement and Leadership Development
Recruitment and HR Consulting
Innova Management Solutions' background and track record, coupled with our experience ranging from family-owned to international corporations, allows us to provide you with unique and valuable multicultural HR viewpoints and insights.

Let's move your business and your people forward!
Innova Management Solutions' team of expert and specialized consultants can complement your internal capabilities and move your business and your people forward. We bring to the table our expertise, responsiveness, seamless execution, and proven results.
As the Principal of Innova Management Solutions, Inc., Orlando is responsible for the overall management, business development function and leading consulting projects for our clients. He has over 25 years in human resources management and specializes in the areas of total compensation strategy, salary administration, performance compensation design, sales compensations, change management, listening surveys, focus groups, and culture change. Orlando holds a B.S. in Human Resources Management and Finance from the University of Detroit Mercy.
Lisa is the Internal Communications and Engagement Practice Leader of Innova Management Solutions, Inc. With over 25 years of experience in the communications field, of which 16 have been as a consultant, Lisa has provided services to a wide variety of national and international businesses in several areas: technology, service, hospitals, healthcare, nonprofit, trade and professional associations, tourism, retail, pharmaceutical, food & beverage, auto, banking, construction, and communications. She holds a B.A. from the University of Puerto Rico and is an Accredited Public Relations Practitioner from PRSA.
Founded in 2004, Innova Management Solutions puts at your service its experience and solid track record in the following sectors and industries:
International pharmaceutical, medical device, and information technology companies
Apparel, food & beverage, and consumer products
In Puerto Rico, USA, Central America and the Caribbean
Media: advertising, print newspapers
Banking and finance, food & beverage, hospitals, construction management and telecommunications
I have had the pleasure of partnering with Innova for more than 15 years as a client to develop total rewards programs that are cutting-edge, compelling, and that have a direct impact on our talent's attraction and retention strategies. Innova's team is extremely knowledgeable in compensation and benefits, in Puerto Rico, Latin America, and the United States, which is an asset when you need to scale your programs or have a global mindset. I have worked closely with Orlando Mercado and appreciate his down-to-earth approach to organizational challenges, his ability to design solutions that are custom-made and that take into consideration culturally relevant issues. The attention to detail that his team gives to all aspects of the project is remarkable, including documentation and communication efforts. I look forward to a continued working relationship for many years to come.
Durante cerca de 20 años de relación con Innova Management Solutions, hemos logrado tener un verdadero socio estratégico que mediante los estudios y proyectos en los que participan han contribuido a que nuestros clientes tengan informaciones de un gran valor profesional y que les permiten diseñar sus planes y políticas de compensación y beneficios para atraer y retener a sus talentos.
We are ready to partner and move your business forward! For a free, no-obligation consultation:
Follow us and chat through:
Puerto Rico
South Florida
Follow us and chat through:
Puerto Rico
South Florida